Paving Stone
Yuxiang is a professional exporter and importer of stone products. Located in Xiamen, We have our own factory and our products include patio paving stone, natural paving stone, pavement stones, garden paving stone, China pavement stone, driveway paving stone, parterre border, patio paving slabs, patio paving bricks, garden paving slabs, garden paving, natural pavement.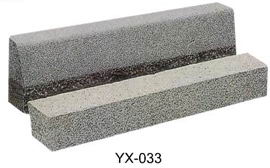 natural paving stone
Patio paving stone have become a popular choice in patio because of their affordability, strength, and durability, paving stone are available in a variety of sizes, shapes, and materials so you can create almost any look you desire. Our pavement stones are sand jointed and therefore totally flexible, completely eliminating the possibility of joints cracking. And come in over 50 colors, shapes and sizes and can be customized creatively to fit your home.