Mosaic Floor Tile
A slate floor tile stands the test of time, and is resistant to moisture and chemicals. Under floor heating enhances comfort. Yuxiang is a manufacturer of various stone products. Our stone products mainly include granite floor tile, slate floor tile, white marble tile, mosaic floor tile, stone floor tile, decorative floor tile, spanish floor tile, marble mosaic tile, marble floor tile, stone mosaic tile.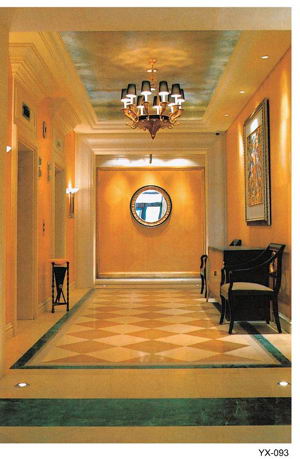 mosaic floor tile
Total Page 5: Page 1 | 2 | 3 | 4 | 5
Slate floor tile produced by Yuxiang is a combination of hardness, durability, excellent performance and natural beauty, making it an ideal material for flooring. Whatever the nature, size and location of the project, our slate floor tiles are used both residential and commercial applications Slate floor tile are offered more than a visual appeal. The natural cleft texture of the slate floor tile creates a slip resistant finish that meets with specifications. As well, slate floor tile resists moisture, heat and the heavy pounding of high traffic areas, giving your flooring that protective touch. The minimal maintenance and durability will appeal to any homeowner, contractor or architect.