Baltic Brown granite
Yuxiang Company is one of the leading manufacturer and exporter of granite stone products. And exporting quality variety of granite tiles & slabs with random colors & measurement, etc! Our granite products mainly include Baltic Brown granite, Wood vein Red granite, Tiansan Rice Green granite, brown pearl granite, coffee brown granite, ivory brown granite, balmoral red granite, Maple Leaf Red, sunset red granite, Galaxy Green granite, China granite tile.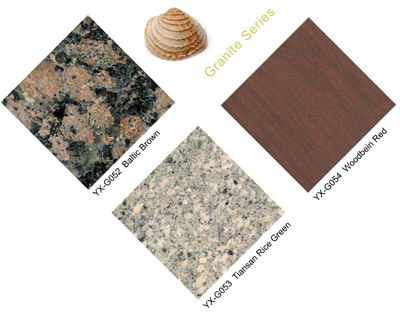 Baltic Brown granite
Baltic brown granite is large-grained granite is medium to light brown in color with a black matrix. Our brown granite poses many benefits, they resists corrosion, scratching, and heat. Not influenced by freeze-thaw cycles in outdoor applications if use this granite. A classic choice, Baltic brown granite makes an excellent building, granite countertops; and looks exceptional in a flamed finish. Competitive pricing makes this Baltic brown granite an ideal pick for urban design, landscape products and interior design projects.